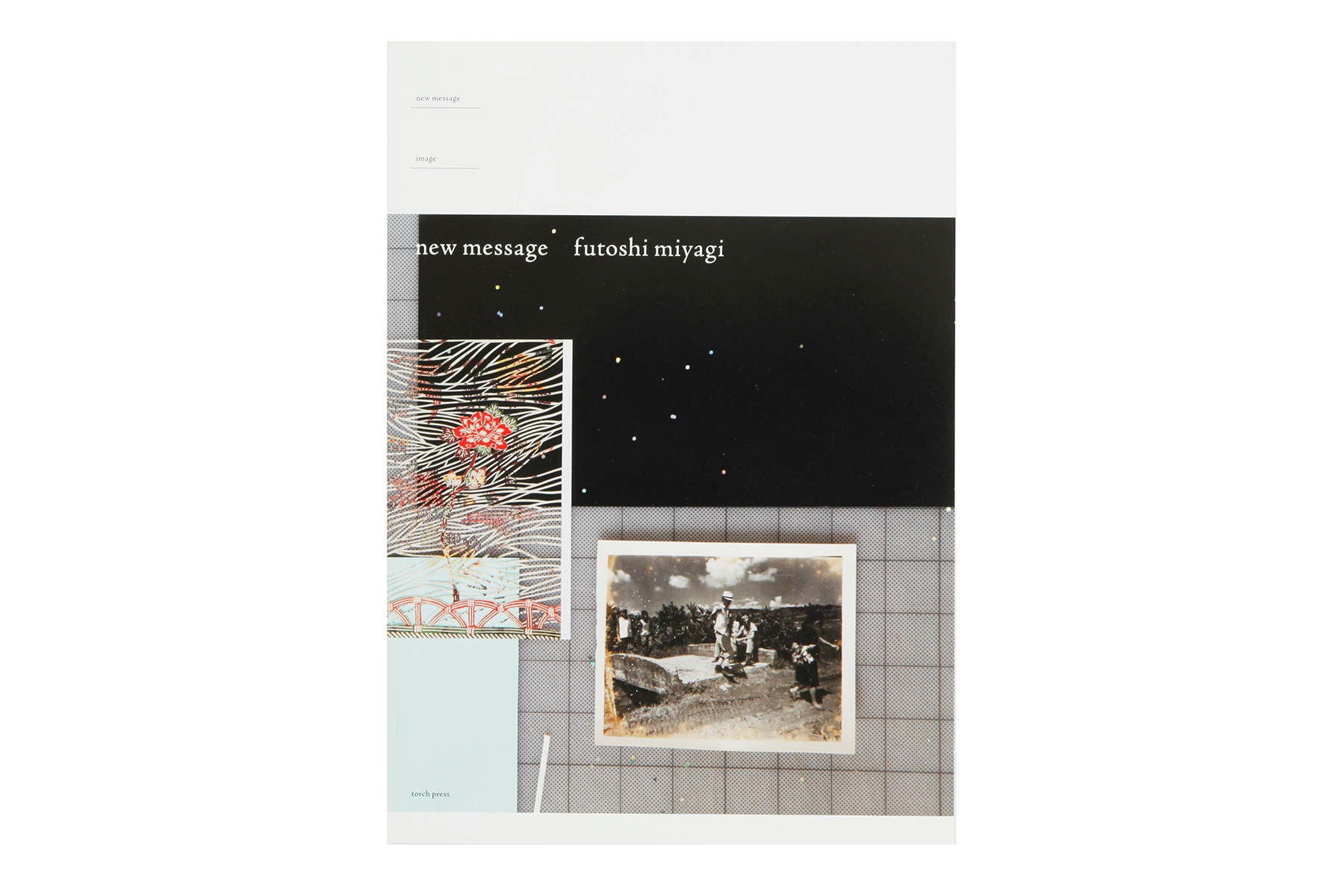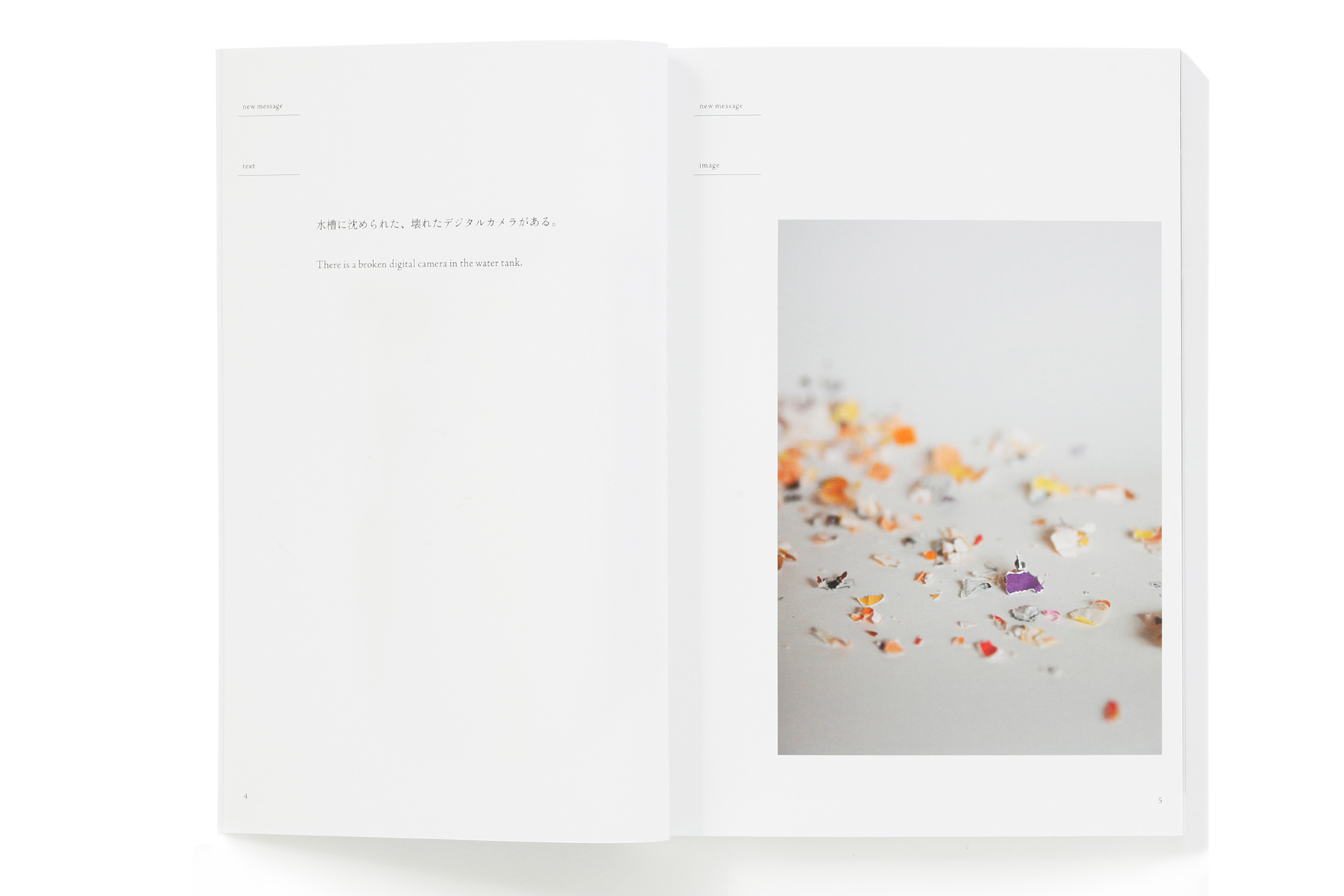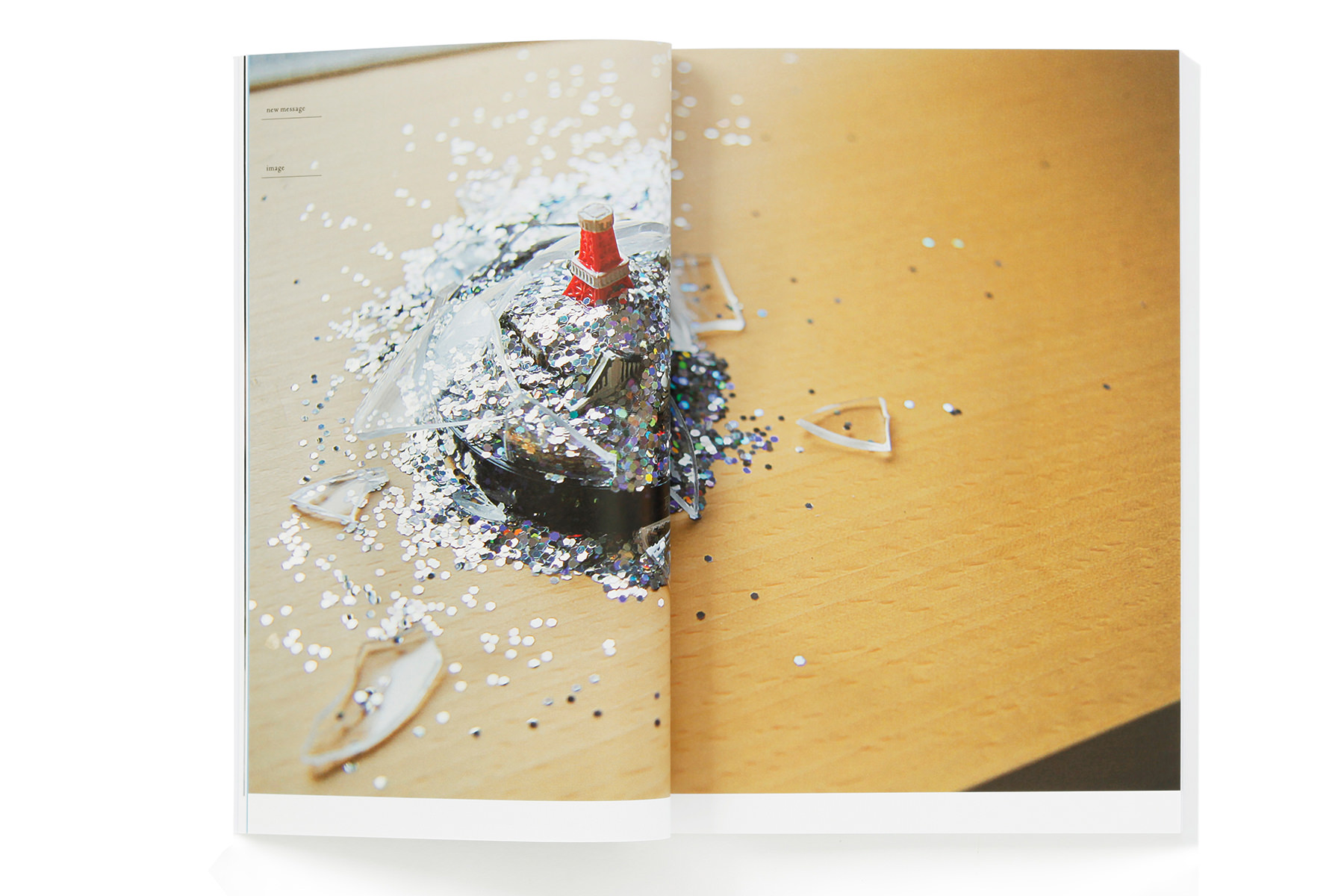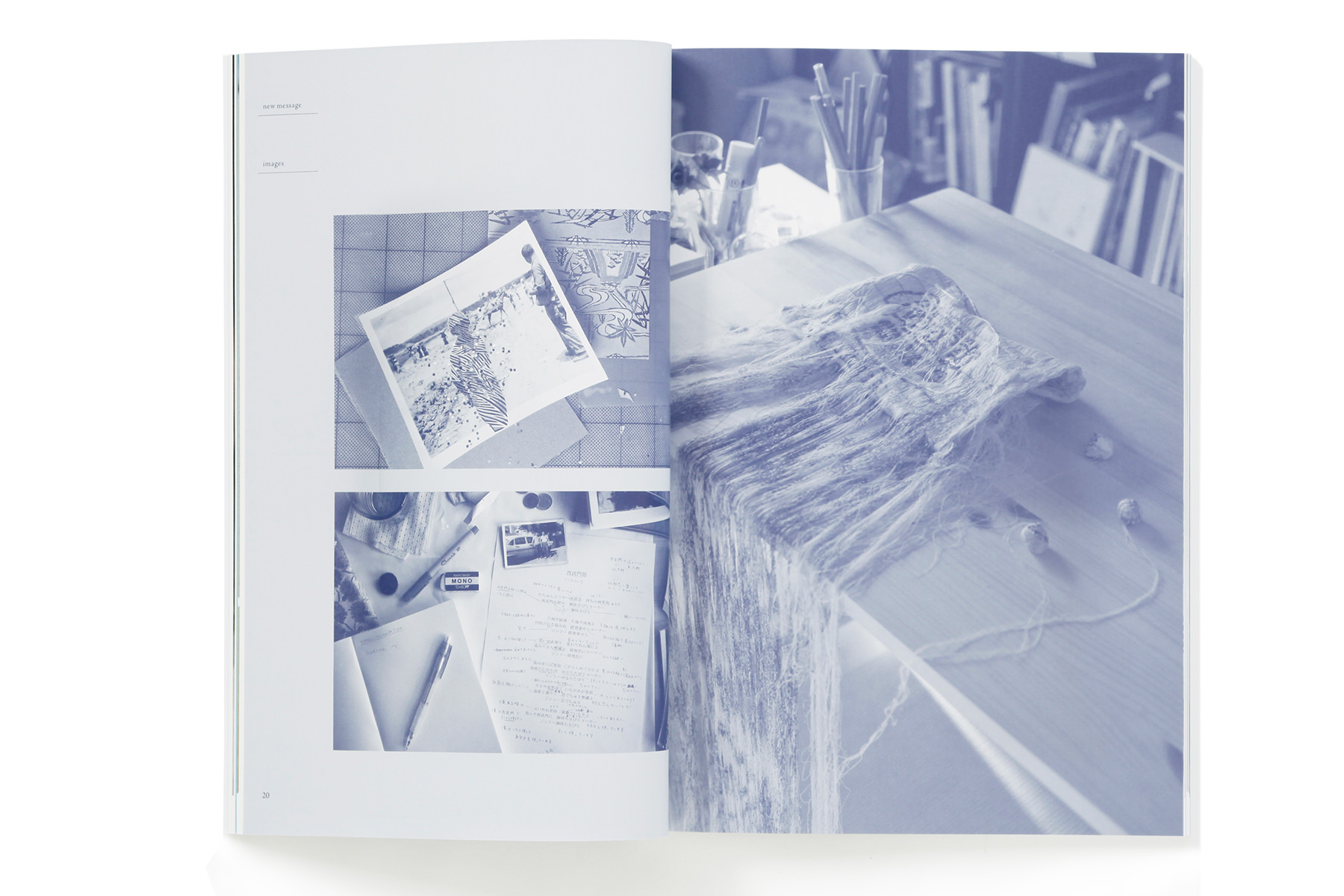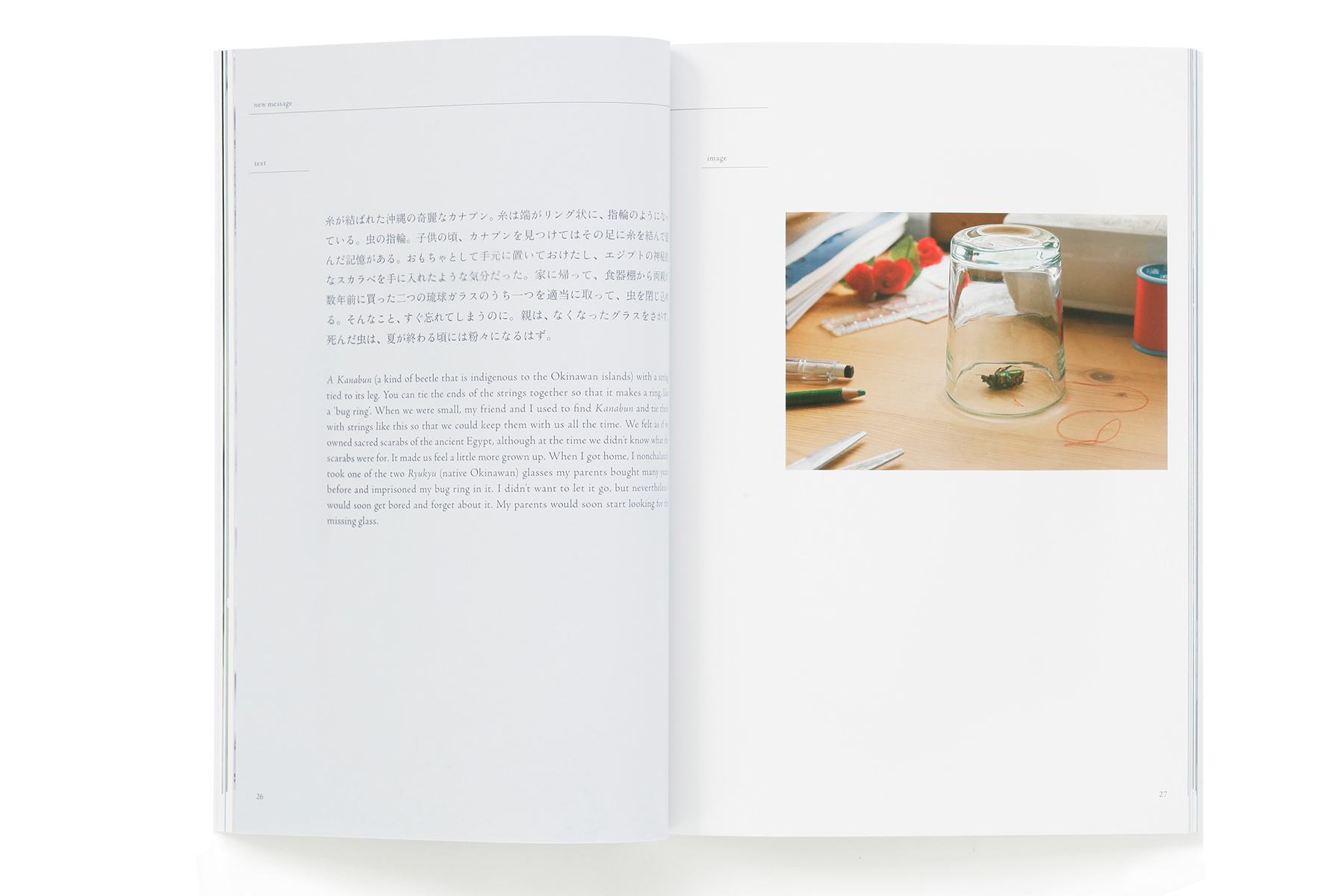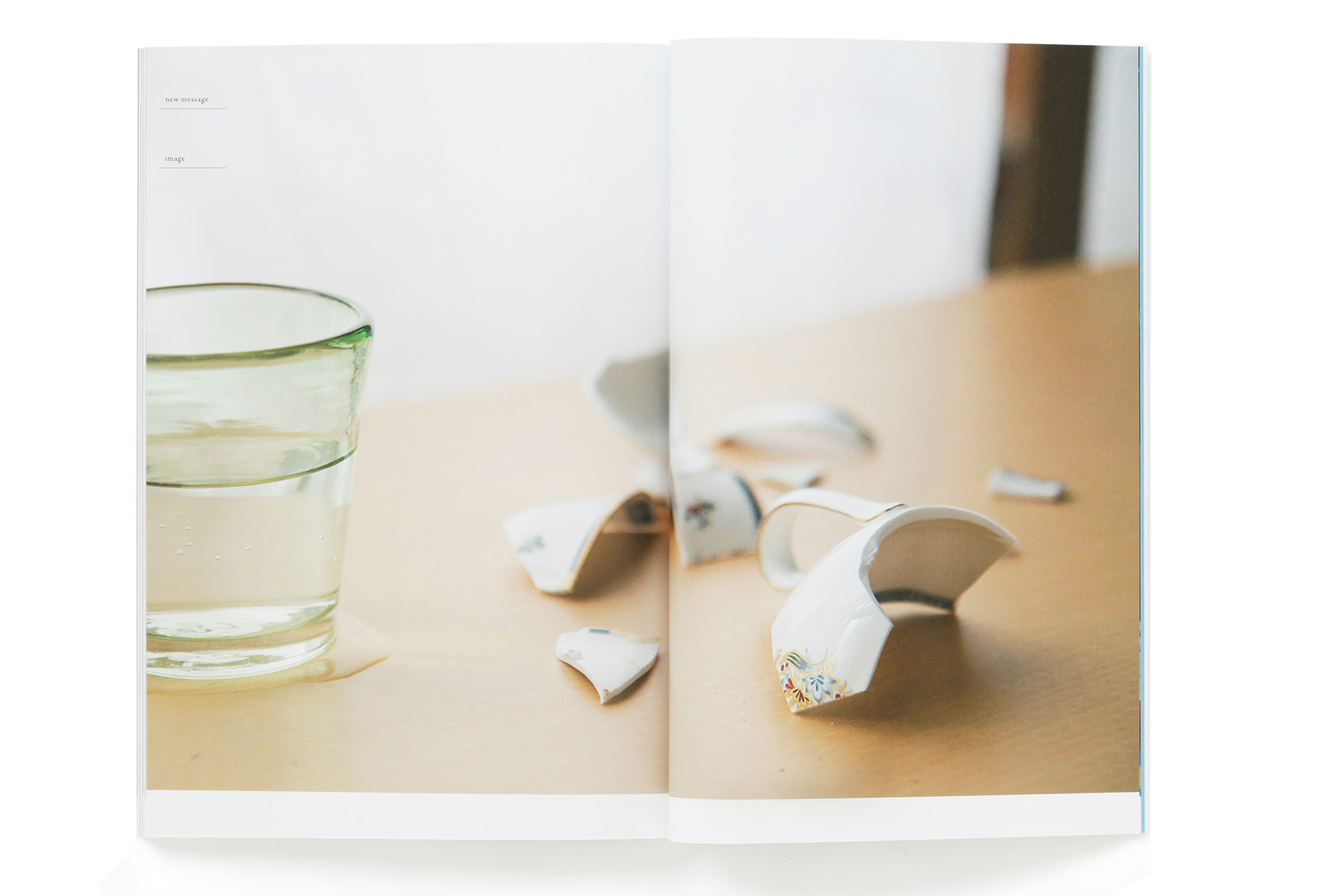 new message [Second Edition]
Futoshi Miyagi
$22.00 (+tax)
Out of stock
Okinawan-born Futoshi Miyagi, working mainly with photographic media, transforms everyday events into experiences of art. The motives vary: things as small as Okinawan flower beetle or a stick of American gum; a tea bag being put into hot water; a photograph kept in someone's wallet; a teacup broken by the earthquake; or a love letter written on a paper plane, attempted to (yet never carried out) send over the fence of the military base in Okinawa. His works are often accompanied by fragmental texts, bringing out a special narrative as a whole. Besides photographs, he employs various media, including collages and installations to present mementos of the time that is gone.
The artist book "new message" presents a collection of the works Miyagi has created until now. The photographs and texts are carefully woven, through which a new narrative emerges. They are small revelations hidden in the everyday, which are like a new messages that reach you continuously.
---
Designed: Yuri Suyama
Size: A5, paperback, 72 pages
Languages: English, Japanese
Price: 2,500 yen
ISBN: 978-4-907562-00-7
First edition: 400
Special edition: 30
Published: torch press
Year: 2013
First Edition Sold Out
Futoshi Miyagi
Born 1981 in Okinawa. Lives and works in Tokyo. Solo exhibitions include: "The Cocktail Party," "Island of Shattered Glass," (all at Daniel Reich) and "A Cup of Tea" (at hiromiyoshii). And he has participated in various exhibitions at venues including Perth Institute of Contemporary Art (Australia), Museum of Contemporary Art Los Angeles (USA), and XYZ Collective (Tokyo, Japan).