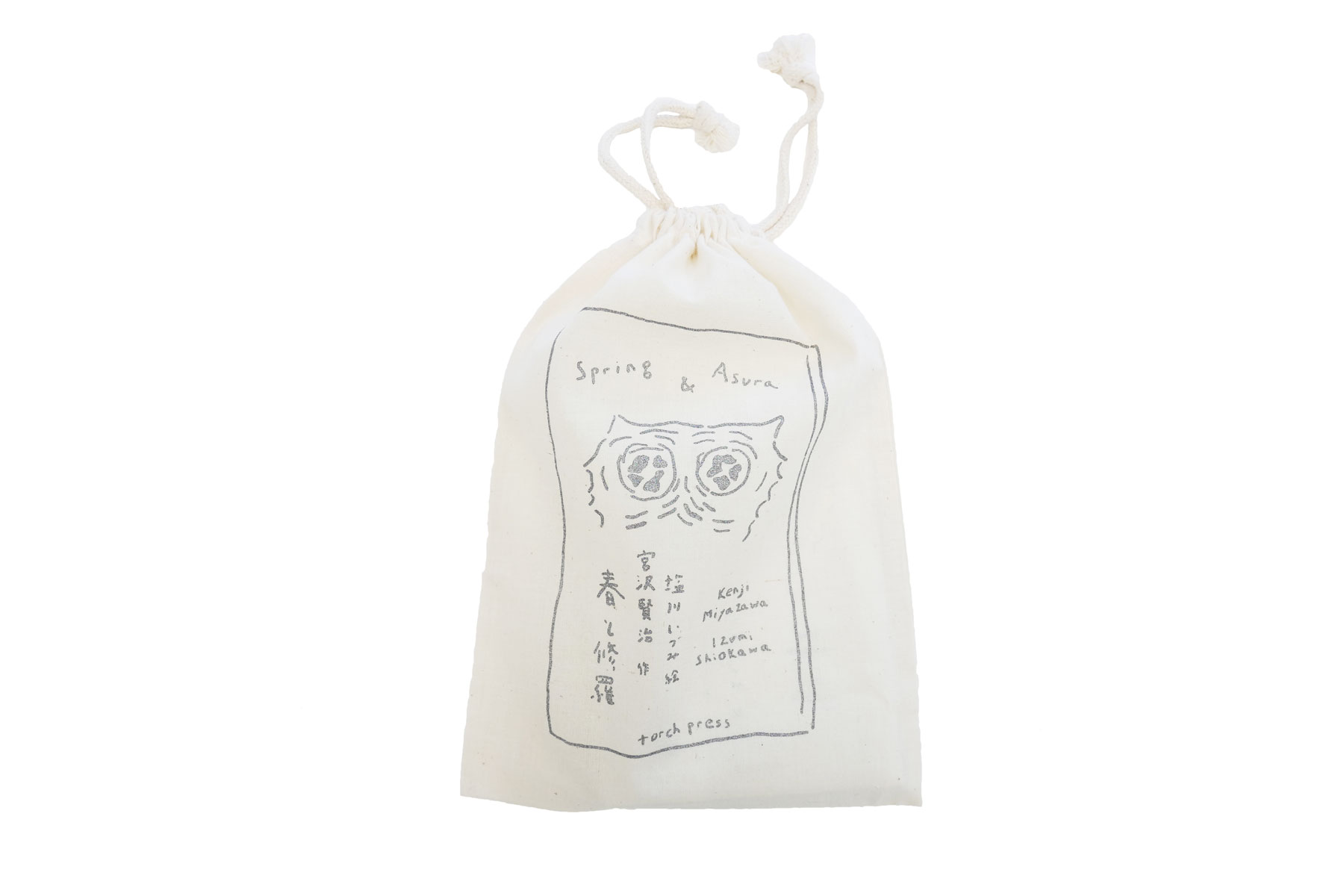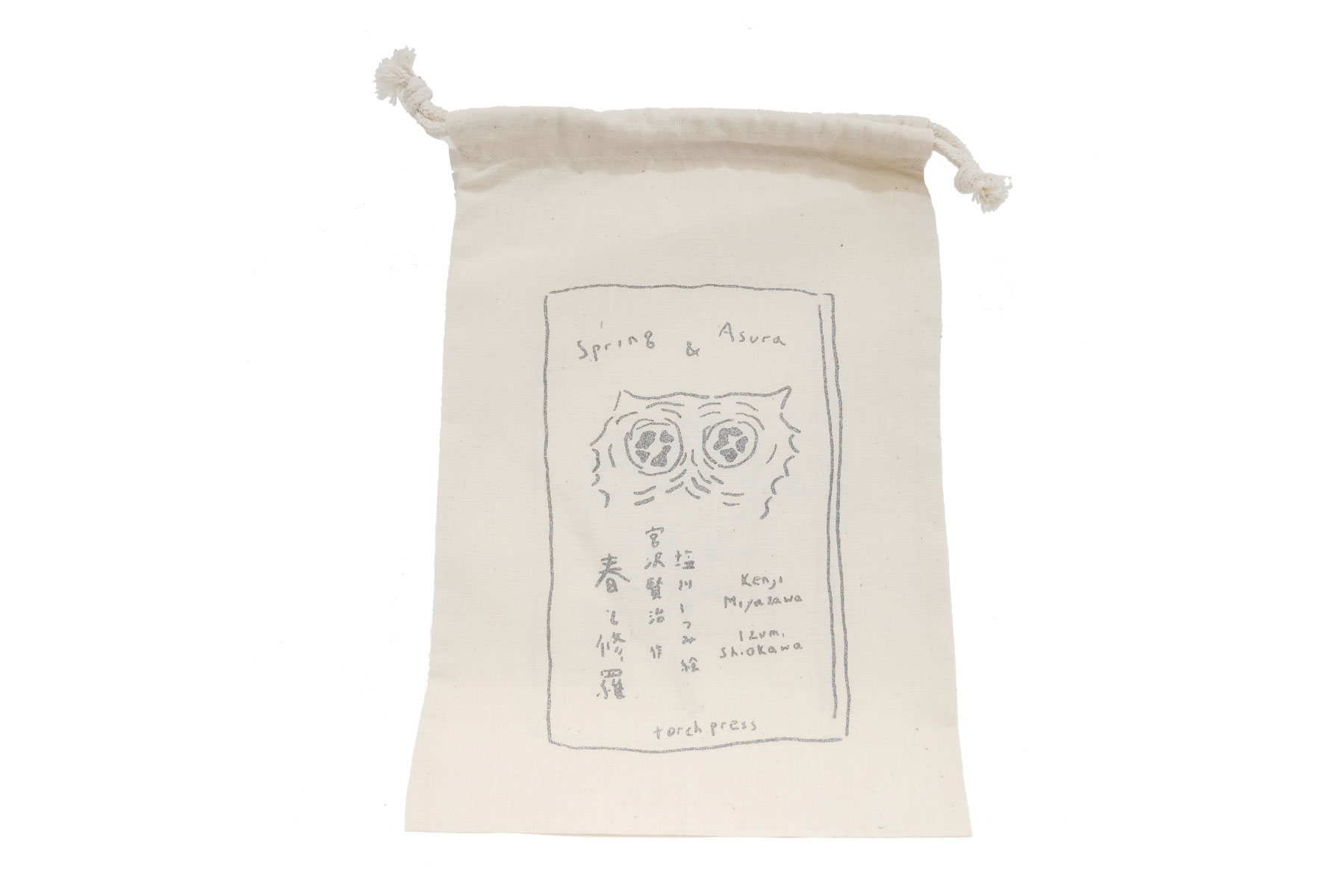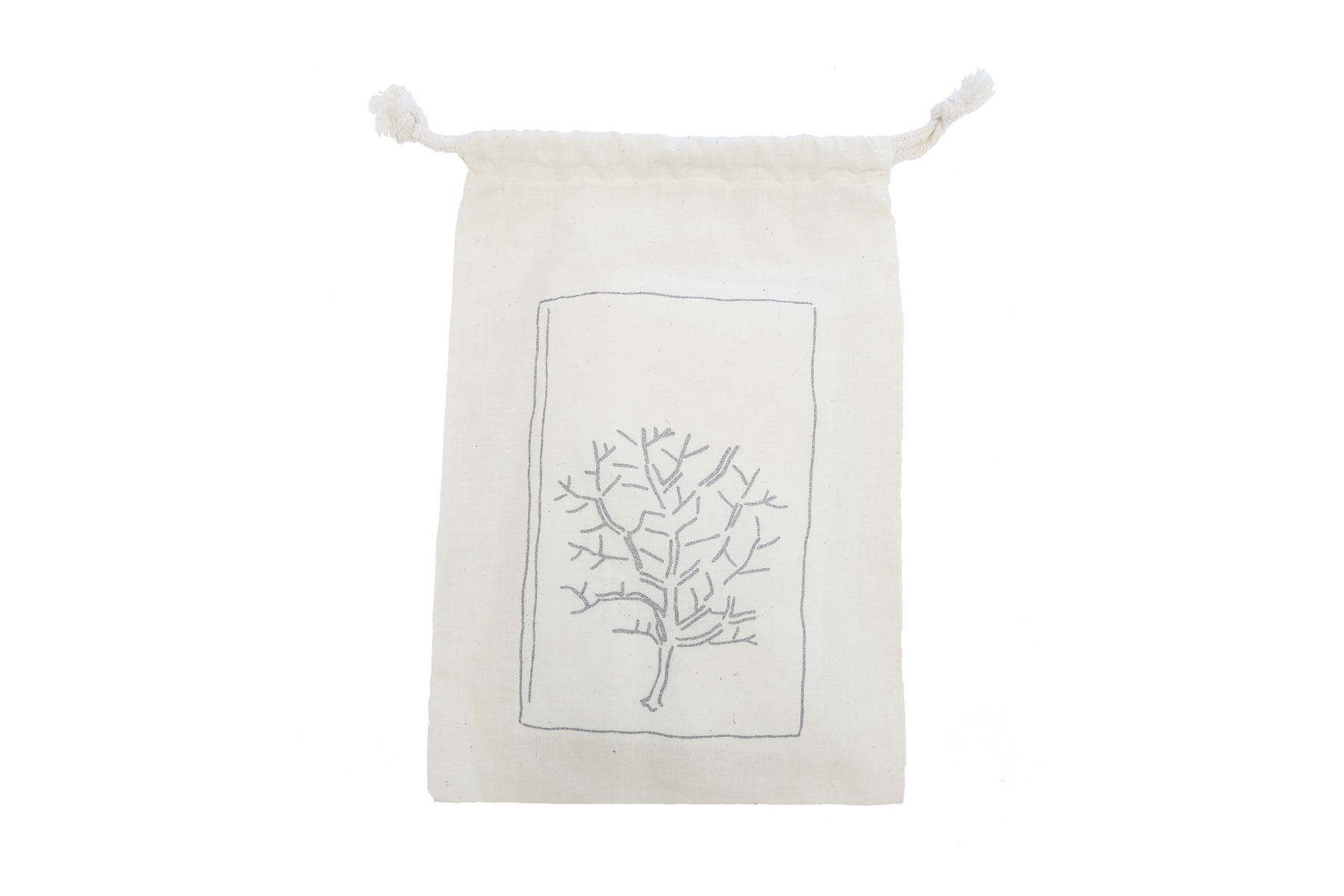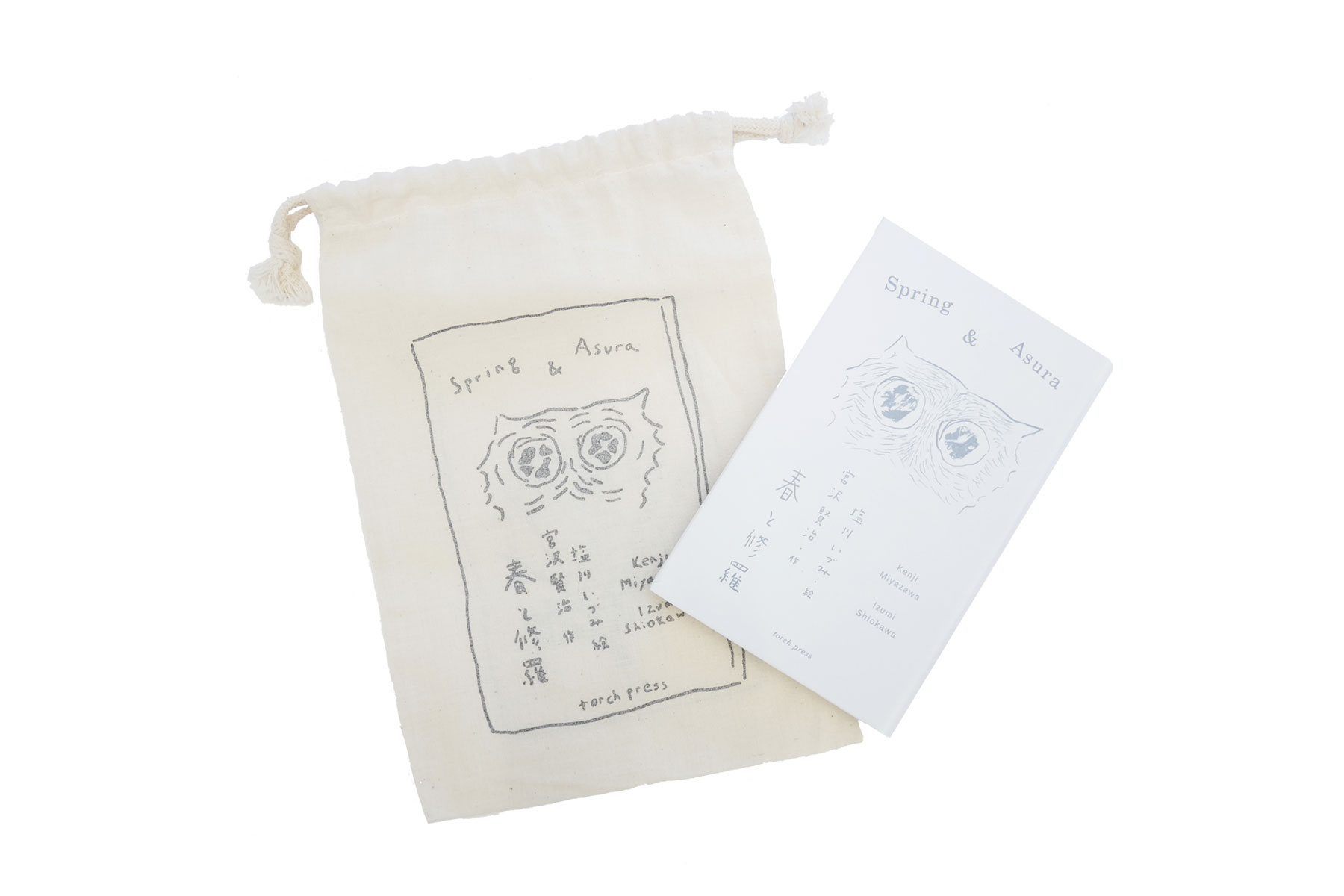 Izumi Shiokawa Spring & Asura Pouch
Izumi Shiokawa
$8.80 (+tax)
An original pouch commemorating the release of Spring & Ashura (Poem: Kenji Miyazawa Drawings: Izumi Shiokawa), making use of the design on the book's front cover. With designs applied with silk-screen printing.
*The book is not included in this item.
 
---
 
Cotton pouch / Silkscreen printing / Size 175×260 mm.