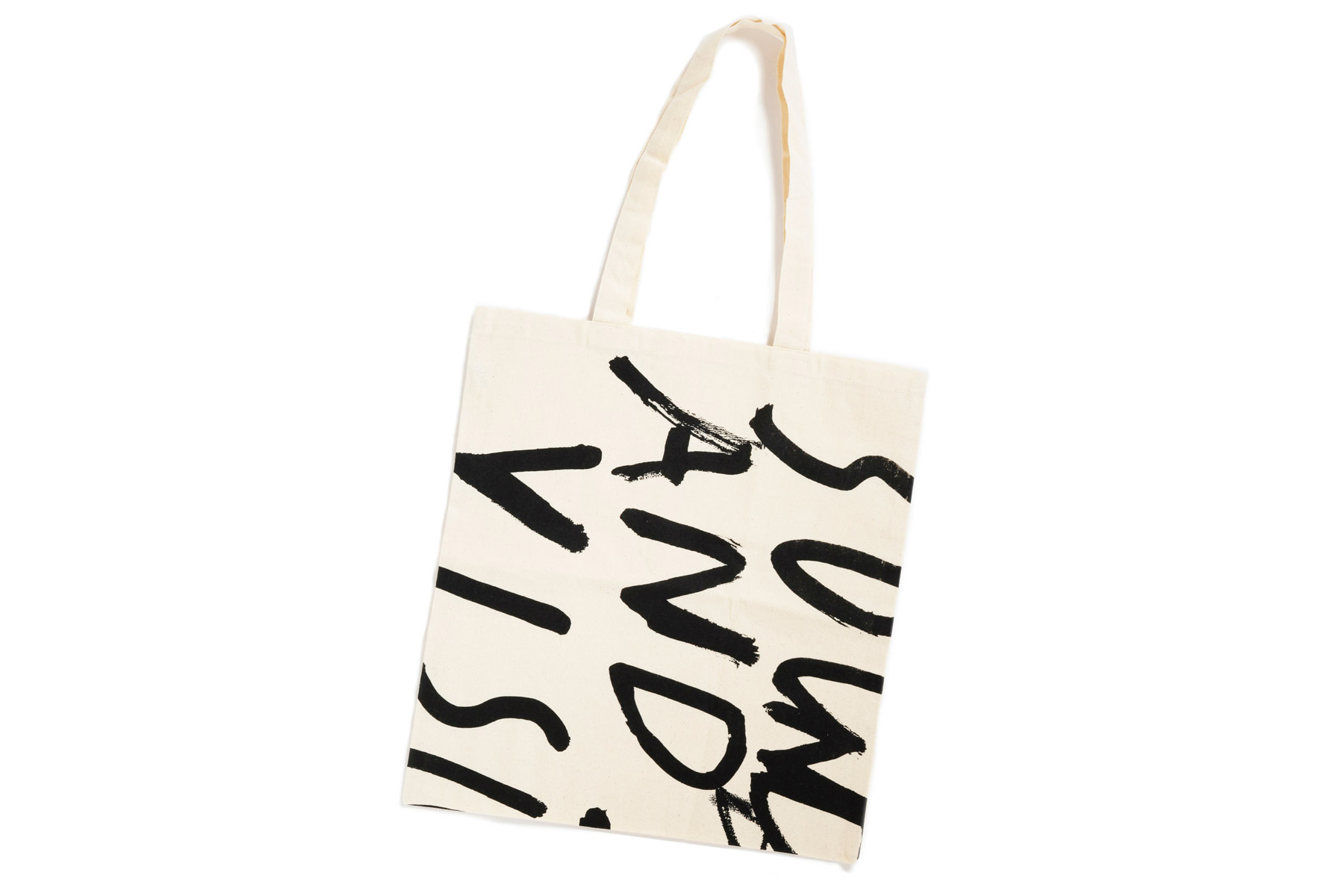 SOUND AND VISION Tote Bag
Jun Tsunoda
$13.20 (+tax)
In stock
An original tote bag commemorating the release of Jun Tsunoda's SOUND AND VISION, making use of the design on the book's front cover. With designs applied by hand with silk-screen printing, Tsunoda's work stretches boldly across the entirety of the bag. Its size and long hand-strap makes it easy to carry on the shoulder.
---
Design: Rin Takehiro
Cotton bag / Silkscreen printing / Bag 380x × 420 mm, hand-strap 25 × 600mm.