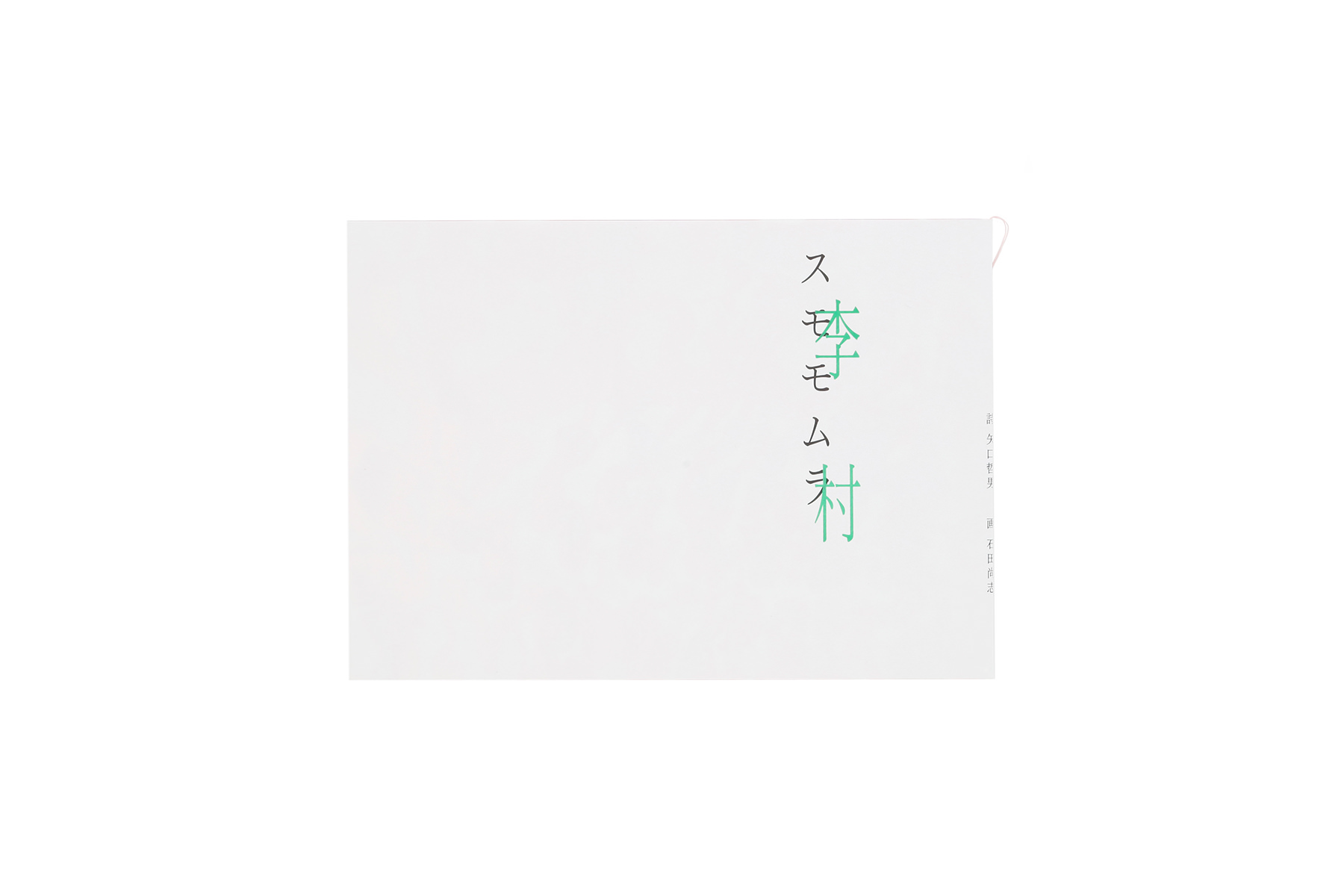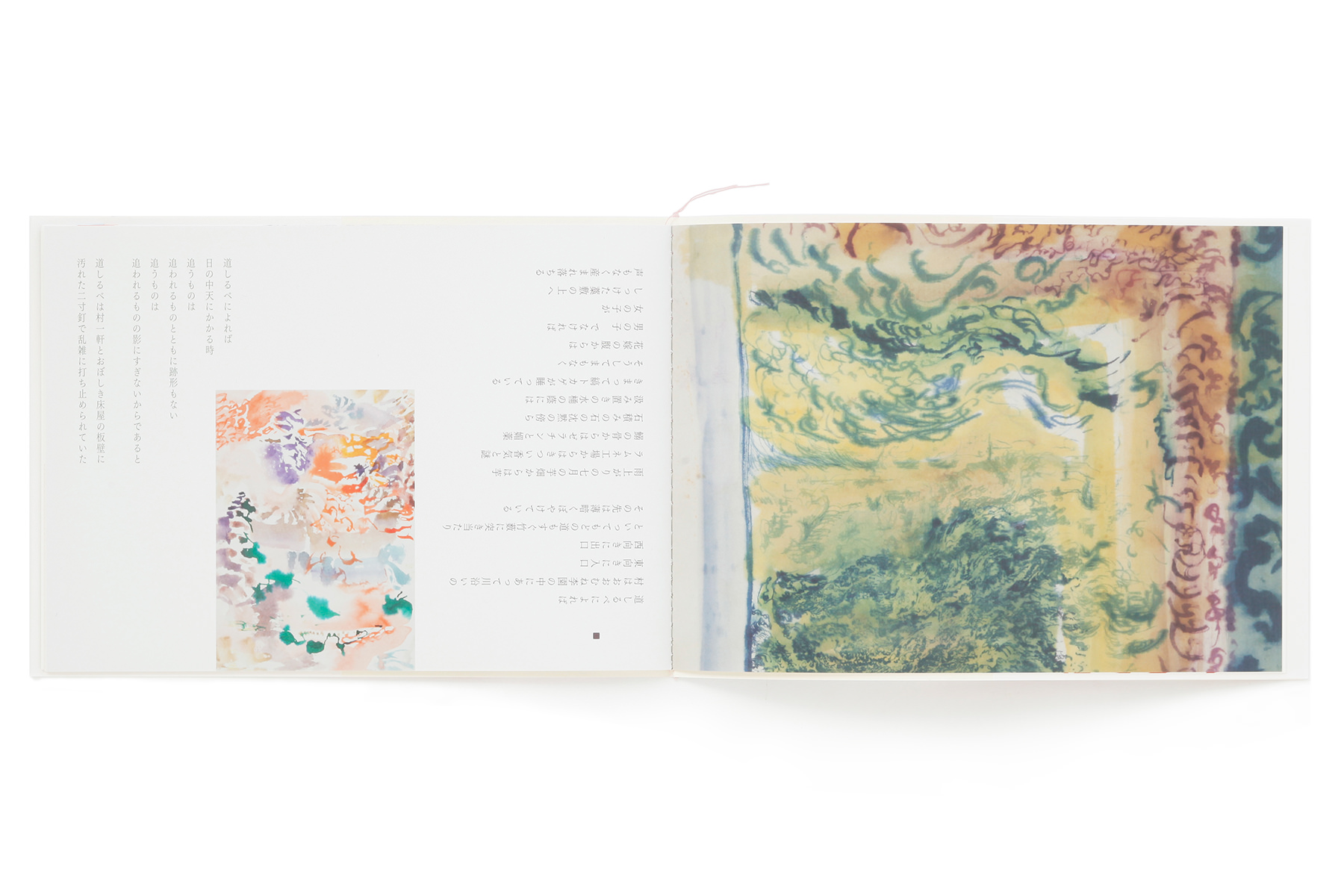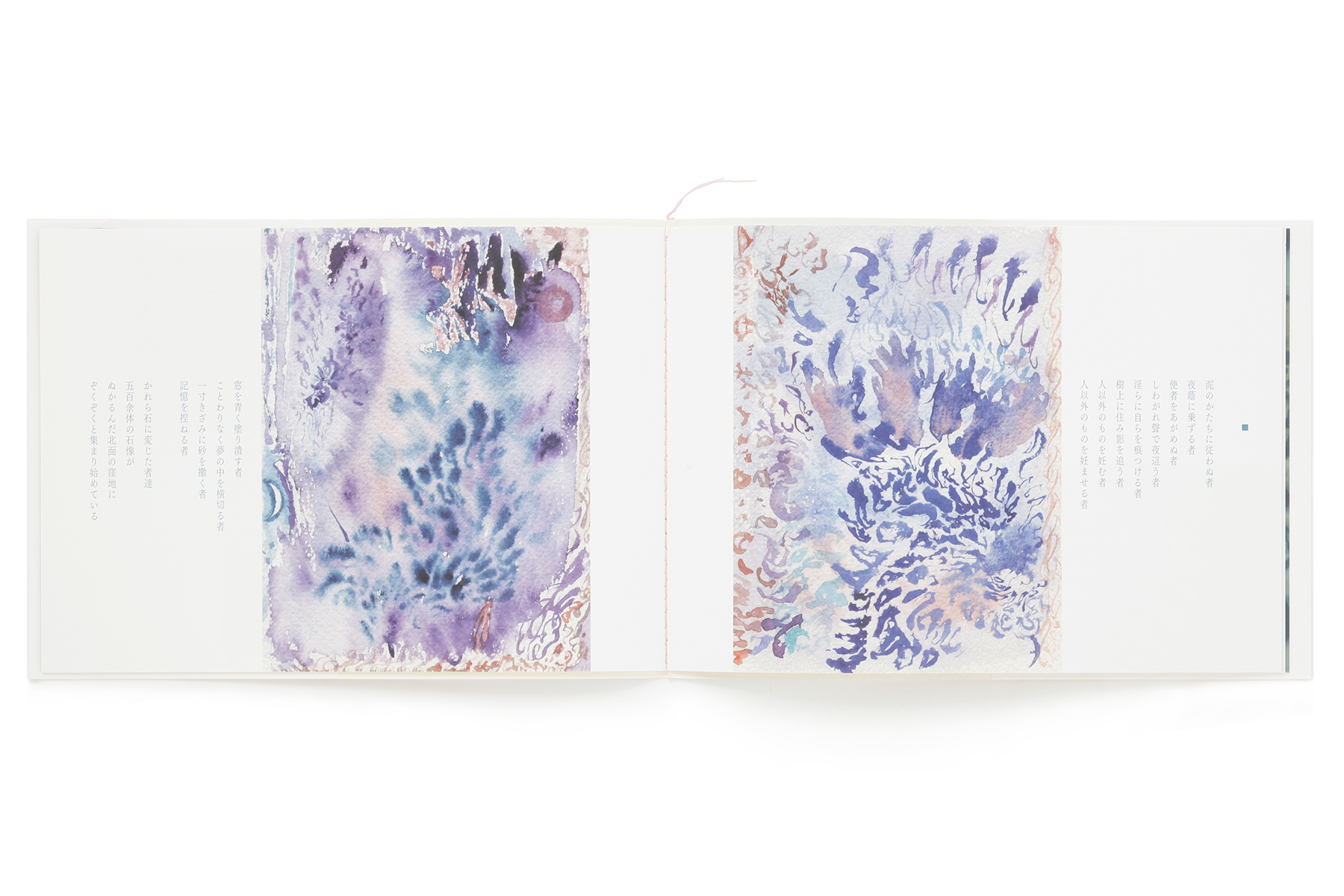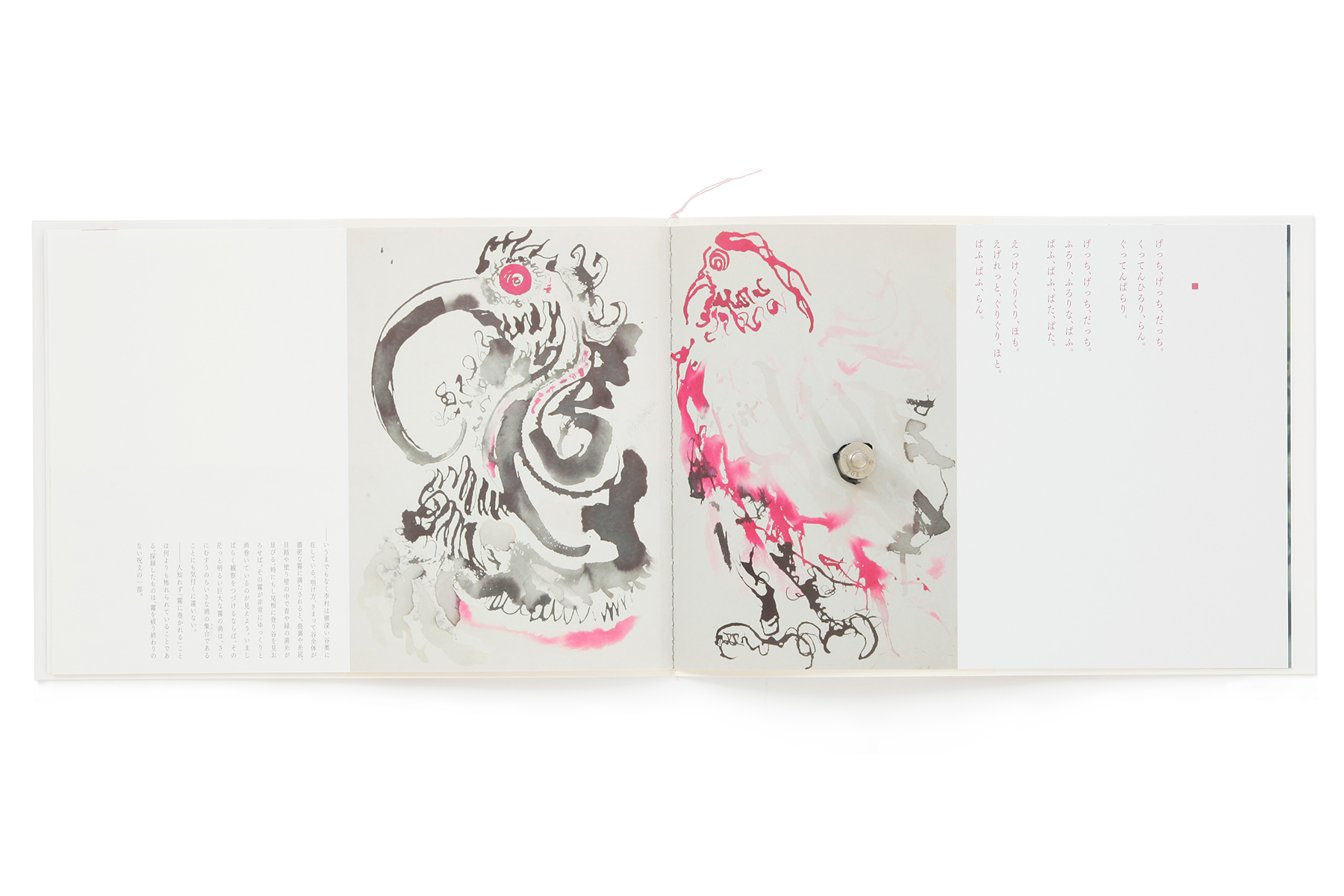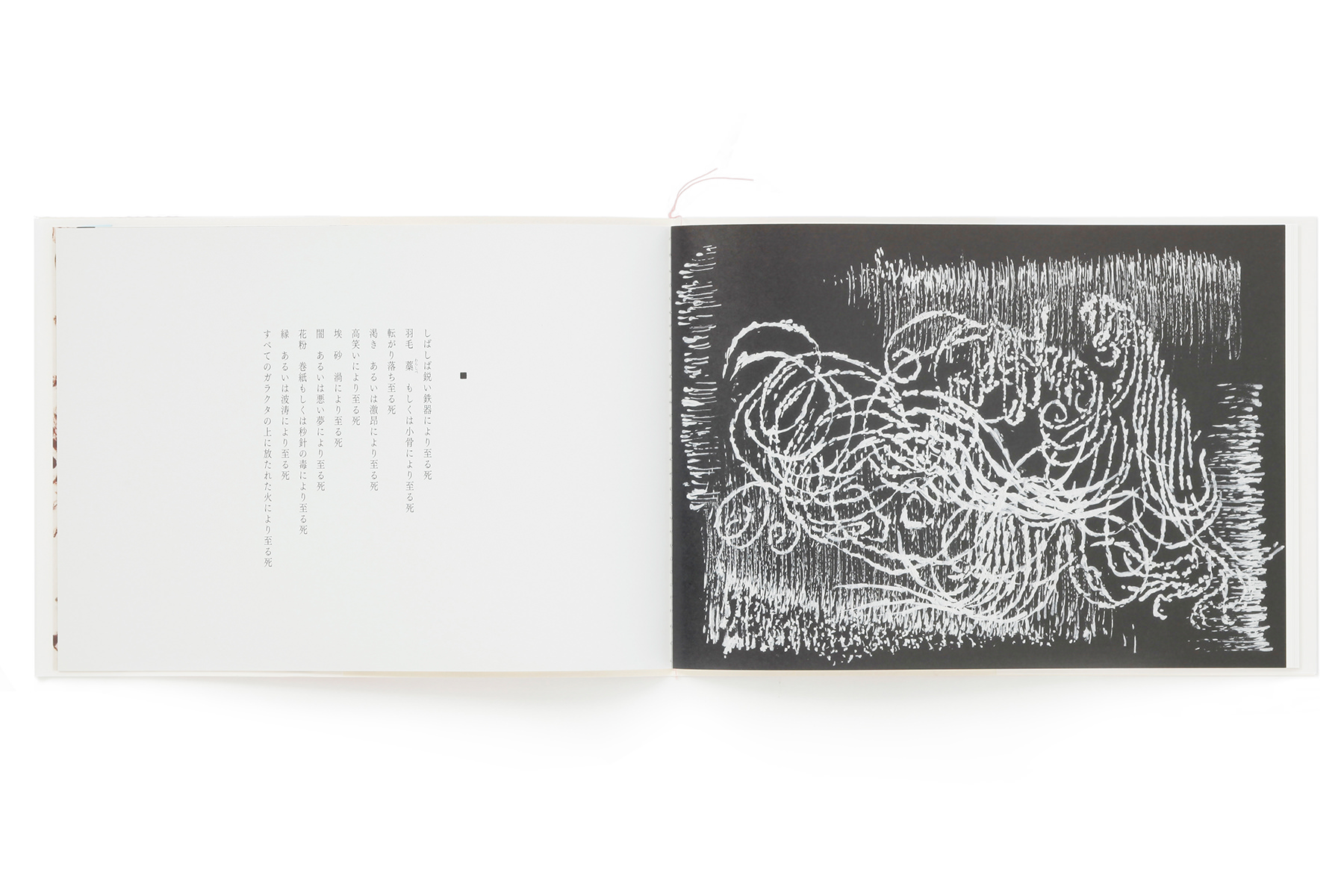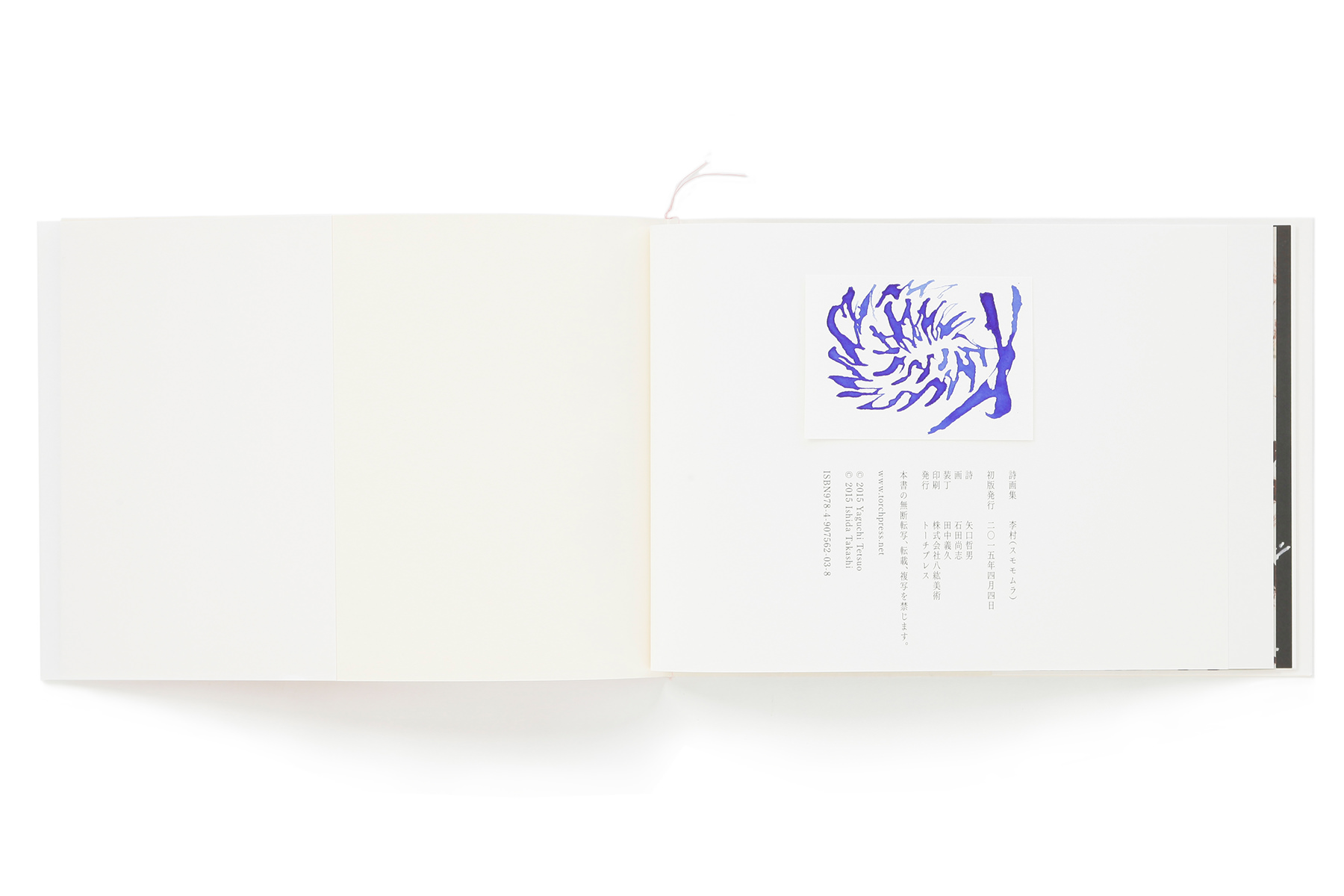 SUMOMOMURA
詩:矢口哲男 画:石田尚志
$26.40 (+tax)
In stock
Videographer Takashi Ishida, in collaboration with his long-time friend, Okinawa-based poet Tetsuo Yaguchi, presents to us a gem of art and literature. A collection of poems weaved intricately together with a collection of Ishida's colorful and vivid drawings, torch press brings this collection to the public in limited quantities.
 
Okinawa, a land he first visited at the end of his teens, serves as the starting point for Ishida's creative endeavors. It was in that time that he first met Yaguchi, and the two have since maintained contact. Ishida's lively drawings and ridgelines, reminiscent of animation drawings, amalgamate with Yaguchi's text – text that seem to deepen with every read-through. Uniting these elements into book form is the piece's daring design. At the end of each and every volume, one can find fragments of Ishida's own, hand-drawn drawings attached: rich with creative elements, this new collection of poetry and drawings is unlike any other.
---
 
Design: Yoshihisa Tanaka
Size: A5 horizontal / Threaded saddle stitch binding / 24 pages
Languages: Japanese
Price: 3,000 yen
ISBN: 978-4-907562-03-8
Publisher: torch press
Year: 2015
Circulation: Limited Edition of 450 (Numbering listed inside)
*Includes fragments of drawings by Takashi Ishida
Tetsuo Yaguchi
Born in Tokyo in 1950, Yaguchi first moved to Amami Oshima (Kagoshima Prefecture, Japan) in 1978 and then relocated to Okinawa in 1988. Noted works include "Ka ni Meikyu to Natzukete,"(winner of the Baku Yamanokuchi Award), "Harumizu no Umi," (co-authored with Gozo Yoshimasu, Mikio Yonaha, et. al., all published by Yatate Shuppan), "On the Beach" (a collection of correspondences between the author and Eizo Hanada) and more. Yaguchi continues to publish works of poetry in the Okinawa coterie magazine, EKE.
Takashi Ishida
Born in Tokyo in 1972, Ishida is a painter and videographer. Ishida began to fully dedicate his attention to his paintings onward from 1990, the entering into the realm of videography from around 1992. He has since garnered acclaim for his works, including the original video piece for the Aichi Arts Center, "The Art of Fugue" (2001), together from "Kami no Kabe – Seisei suru Niwa" (2007), produced in residency at the Yokohama Museum of Art. In 2007, Ishida was awarded with the Gotoh Memorial Cultural Prize's Artist Newcomer Award. He currently works as an associate professor at Tama Art University.